Turn Your Guest Reviews into 5-Star Endorsements!
The Airbnb market has changed drastically in just five years, marked by significant market saturation and rate compression. As a short-term rental investment property owner, you may face new challenges in 2023 and beyond that impact your revenue and profit potential.
One of these is the dreaded bad review on Airbnb. Most short-term rental owners are distinctly aware of the effects of negative Airbnb reviews. But how can you take proven, strategic steps to ensure the highest quality of guest experience, and turn your reviews around?
From Charleston, SC, to Pigeon Forge, TN, & Gatlinburg, TN, Coastal Vacation Properties (CVP) use their marketing insights and long-standing local market expertise to maximize rental property revenue while tailoring each guest stay for the best possible reviews. In this article, you'll learn some tricks of the modern trade to get the best reviews for your short-term rental business, and positively impact your profit potential.
Elevating Guest Experiences For Glowing Guest Reviews
Whether you have negative feedback from an angry guest, want to improve each guest's stay, or plan to incorporate guests' feedback, you should always focus on improving future guests' experiences.
In general, you can expect bad and good Airbnb reviews to continue to play increasingly large roles in the future. The focus will shift to optimizing all aspects of the vacation rental experience to not only avoid bad reviews but to build a reputation that is second to none.
Are you floored by a scathing review or a series of poor reviews? Are you struggling to reduce negative reviews and increase positive reviews?
Don't allow a guest's review to sidetrack your investment potential. In this article, you'll learn tips for optimizing your Airbnb rental for a lucrative, positive future today.
Understanding Positive Reviews & Negative Reviews on Airbnb
According to Airbnb's internal statistics, roughly 70% of guests leave reviews, and just one bad review (even if it's not an "honest review") can impact your Airbnb's investment potential for months or longer. With over four billion guests staying in Airbnb rentals since the company began, optimizing guests' stay periods is as critical as ever.
Airbnb Reviews Can Make or Break Your Investment!
The last thing Airbnb hosts want to see is a series of bad guest reviews. For better or worse, guest reviews are an essential part of the Airbnb platform, and they play a significant role in the decision-making process for future guests.
When a guest posts a negative review, it can detrimentally impact your reputation, making it difficult to attract new guests. Conversely, good reviews can be powerful marketing tools, providing potential guests with the information they need to make informed decisions about booking your property.
One alternative method is to utilize a property management company. With leading rental management companies, you can automate guest stays and enhance each experience with personalized features, amenities, and regular maintenance.
Combined with adaptive pricing, premier rental management can turn your vacation rental Airbnb into a money-making machine.
Addressing a Negative Review on Airbnb
Of course, some bad reviews are simply unavoidable. Even if your Airbnb was supreme and you met every expectation, factors outside your control could impact the guest review. Sometimes, a bad Airbnb guest review is simply unfair.
However, there is usually a discernible reason. If you receive a bad Airbnb review, you should do your best to handle it promptly and professionally.
Rather than 'blacklist' or refuse to rent to that particular guest, consider the reasons for the bad reviews. 
Was there more you could have done as a host? Did you make unkept promises? Was the vacation rental well-maintained and clean? Did you market the Airbnb correctly and honestly? If you've hired an Airbnb host, were they responsive to the Airbnb guests?
Although the average guest review may reflect the overall experience, sometimes one bad thing can make a great guest stay otherwise negative.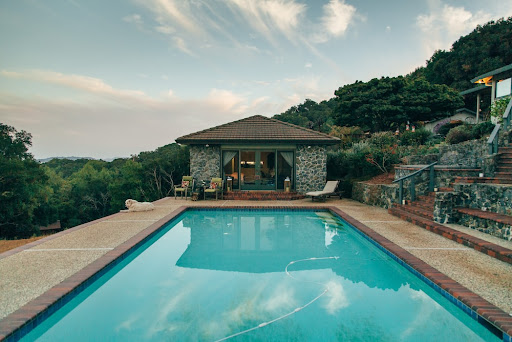 Factors That Lead to Bad Airbnb Reviews
Let's go over the key metrics of a guest review, whether a bad review, good review, or mediocre review. Rather than engaging your emotions when you're looking at a bad Airbnb guest review, think about possible rational reasons a guest may have left the review.
Consider the following areas that affect Airbnb reviews and ratings. Aside from detailed written reviews, categorized star ratings from one to five indicate the quality of specific guest experiences.
Overall Guest Stay
Most guests will give you a 3-star or higher rating if they generally enjoyed their stay and found most aspects of the vacation rental to meet or exceed their expectations. Did they find the place comfortable and clean? Were there signature fixtures, furniture, or amenities, like a pull-out couch, wraparound sofa, big-screen T.V., or spacious bedroom, that vacationers needed and enjoyed?
Just be warned: if more than one guest is staying, reviews may vary. In some parties, guests may leave bad Airbnb reviews, whereas their friends or family leave better reviews. 
Need some tips to anticipate and address this?
Always clearly communicate the number of rooms, what each room has, and what kind of features the vacation rental provides. Don't say it comfortably accommodates six people when it can barely fit three! This will help set realistic expectations for all guests in a party.
Cleanliness Level
Every Airbnb host must keep the rental at a certain level of cleanliness. Airbnb's ground rules for cleanliness are generally straightforward. All listings should be free of mold, critters, and other health and safety hazards. There should not be excessive dirt, dust, or pet hair. Dishes and appliances should be relatively clean as well.
Although this sounds common sense, sometimes a quick guest turnover can make it more difficult to keep up with regular cleaning. With a premier rental management company, you can kick back as professionals fully manage the between-guest duties. These interior and exterior upkeep duties include vacuuming, taking out trash, cleaning surfaces, laundry, and more.
Accurate Representation
It goes without saying, but it's better to be honest than lie or deceive, thinking you'll attract more guests with a little embellishment. After all, it only takes one bad Airbnb review to hurt your rental performance. 
When you complete your listing, or have someone else do it, ensure it's accurate. Photos and descriptions should be updated, clear, and compelling.
Make sure you target the right audience with certain home features and attributes.
Are you unsure about your ideal guest or target demographic? Do you wish there was a way to magnetize the appeal of your Airbnb through captivating descriptions? When you need a broad-spectrum property manager for your first guest or your hundredth, consult CVP.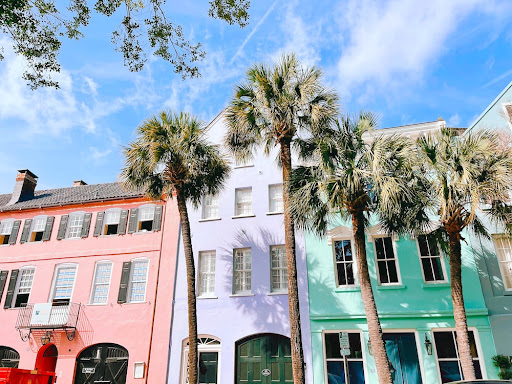 Check-In/Check-Out Process 
If the check-in and check-out processes are not clear and simple, your guest may leave a bad Airbnb review. You can opt to welcome guests either in person or virtually. Many guests nowadays prefer self-check-in procedures performed conveniently from keypads or smart locks. Just remember to provide guests with an additional point of contact if you do self-check-ins.
A display with wifi information, a welcoming basket, a guidebook to local attractions, or a house manual are all hospitable ways to go above and beyond to get that rave review.
As for check-outs, ensure that they are equally smooth. Be clear about what must be done, such as turning off the heat or air, shutting windows, turning off lights, and locking the house. Have a scheduled reminder or last-day details to keep the guest informed.
For an authentic resort-style stay, arrange transportation for the guest on their final day. This concierge-level service will end their trip the right way and garner you a better review!
Nothing says supreme luxury, hospitality, and convenience like pre-arranged transportation.
Communication Is KEY
This goes without saying, but sometimes hosts are so detached that they don't offer a point of contact and fail to respond to relevant questions and concerns. Ensure you have somebody to come to the site should a problem arise. 
If there is a problem checking in or a delay leaving, you need somebody to deal with it. Whether you pay a host or you manage the rental, being open and communicative is a simple way to avoid bad Airbnb reviews.
Given the sentiments of our post-Covid world, respond with a combination of remote, digital communications and in-person interactions. This selection will make any guest feel more comfortable.
Rental Location 
At CVP, we specialize in some of the hottest tourist hubs and destinations on the Airbnb market. Our full-spectrum rental management ensures that every guest and host intimately understands each great location and its offerings.
What are the perks of the booking? Are there viable transportation routes, safe and secure areas, local attractions, and special accommodations nearby?
Don't just hope that the guest figures it out, be proactive! Being good at responding to guest queries is one thing, but preparing the guest with detailed information is just as important. Mention cool niche spots and vacation favorites near the site that the vacationer will love!
Vacation Value
How much did the guest pay to stay? 
An overpriced listing can lead a guest to write a bad review, but if the hosts are responsive and the stay is fantastic, the price may be worth it. Does the vacationer feel like the experience was a deal?
One way to manage an Airbnb vacation rental as a host is by pricing competitively. Of course, this is easier said than done. Because prices can fluctuate drastically from off-season to peak tourist times, you need adaptive pricing.
With management firms like CVP, you enjoy adaptive pricing to maximize your revenue while keeping vacationers happy.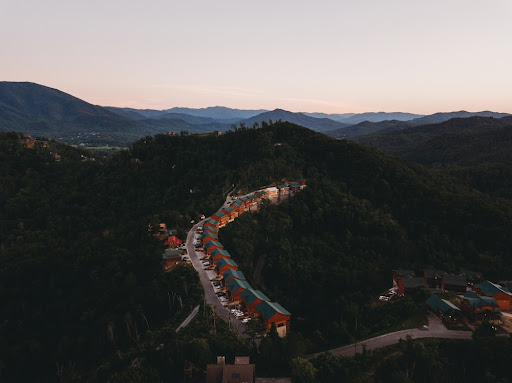 Home Amenities 
Finally, what were the amenities provided? Did the guest receive everything the host promised? Were appliances functioning and clean? Did some features disappoint or fail to work? Were photos and descriptions online misleading or exaggerated?
Consider the services of Airbnb managers to optimize your descriptions and keep your rental in tip-top physical shape.
Overall, both hosts and guests have two weeks to complete a review. After three or more vacationers rate their stay, Airbnb will aggregate these scores in search results near the rental. Hosts can compare their average ratings to others through Airbnb's interface.
If you're struggling to get fewer bad Airbnb reviews or improve your Airbnb reviews, contact CVP for full-spectrum management. Whether booking, cleaning, repairing, or reputation management, we handle it all!
Dealing With Dishonest or Misleading Reviews
Sometimes, it doesn't matter how perfect your vacation rental may be. You can do everything right and still receive harsh feedback. If you suspect a negative review is dishonest or violates Airbnb's Content Policy, you can get it removed before potential guests see it.
For negative reviews to be in violation, they must meet one or more of the following conditions:
The review contains private or confidential information or is violent and threatening.

The review is inherently biased due to some incentive, like money, a free stay, or personal gain.

The review is irrelevant to the actual Airbnb experience, lacking information regarding the vacation stay, the host, the guest, or any aspect of the Airbnb rental.
If Airbnb removed a review without warning, then it was automatically flagged by the system. Additionally, any host can respond and write a public response within 30 days of a review's submission. Hosts may provide additional context, apologize for inconveniences, or anticipate concerns moving forward.
Hosts can also respond indirectly to vacationers by leaving host reviews for great guest experiences and particularly problematic guests. Whatever you say, just be diplomatic and honest and keep it professional.
Remember: if you have to deal with scathing feedback, don't expect it to just fade away. That's a big mistake. Rather than hope a bad review will not impact your business, be proactive and enlist the services of a leader in short-term rental management.
Top Tips For Moving On From a Negative Review
Never let bad reviews sink your Airbnb rental business. You can always recoup losses and improve your standing on Airbnb and with guests in real life. With some easy strategies, tips, and proactive measures, you can get Airbnb management specialists to handle everything.
Whether you hope to address negative reviews on your own or prevent them from happening, you can do so with the following actions:
Highlight Positive Aspects
While you should always manage negative feedback, don't forget to highlight the positive aspects of the guest's stay too. For example, if a guest complains about the bed, you could mention the location rental or the amenities you offer.
Offer a Partial Refund
If a guest had a terrible experience, consider offering them a refund. This can show future guests that you're willing to make things right and can help mitigate the damage caused by the negative review.
Update Your Listing Description
If multiple guests have complained about the same issue, it may be time to update your listing description. This can help set expectations for future guests and prevent similar discrepancies from occurring in the future. Outdated, inaccurate, or misleading descriptions can easily lead to bad Airbnb reviews.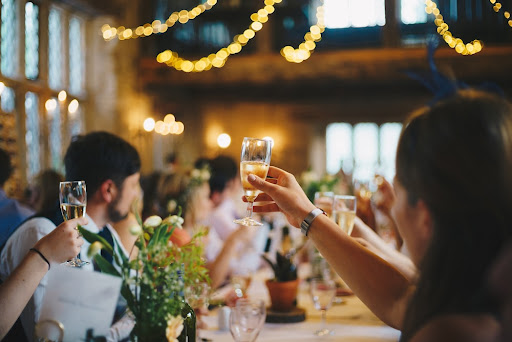 Provide Clear Check-In Instructions
Ensure your guests have clear instructions for checking into your property. This can help prevent delays and avoid confusion that can lead to bad feedback. If vacationers feel confused or unprepared – and blame the hosts – they're more likely to leave bad Airbnb reviews.
Respond Promptly to Guest Inquiries
When a guest contacts you with a question or concern, respond promptly and professionally. A caring, responsive host can help prevent misunderstandings and ensure that your guests have a positive experience. When you show a guest you care, you're not just responding but building a personal rapport.
Trustworthy partnerships can go a long way in ensuring future stays and more positive reviews.
Maintain Your Property
Always keep your property clean, well-maintained, and free of any major issues. A pristine, aesthetic vacation rental can help satisfy guests and prevent bad ratings. If you struggle to keep the Airbnb in good condition or don't know how to manage significant problems with the structure, utilities, amenities, or anything else, leave it to a leading rental management firm.
Maximize Your Revenue with a Premier Airbnb Management
As you know, a bad Airbnb review can be a learning experience for hosts. While harsh criticism can be tough to hear, you should handle it promptly and professionally.
With a top short-term rental management firm, you can leave it all to the experts!
You deserve the best in Airbnb management, cross-platform listings, and real-time data adjustments. At Coastal Vacation Properties (CVP), we build on a foundation of trust, transparency, communication, and unparalleled service.
Are you worried about onsite management, repairs, and cleaning? Do you struggle to target the perfect vacation demographic to maximize occupancy and pricing power?
We'll help you outperform your competitors by an average of 25-30% more income generated.