About Coastal Vacation Properties
Your rental property is a significant investment. As a vacation rental, it comes with several moving parts that can be overwhelming to even the most seasoned professional. The key to maximizing your income stream is ensuring that your property is being maintained to preserve and grow equity, while reducing vacancies, finding qualified and responsible renters at market prices, and minimizing the risk of damages, breakdowns, or poor reviews.
In the short-term rental industry, your property's reviews and ratings mean everything, so leaving your property's condition to chance can significantly impact your cash flow.

We Manage All of
Your Rental Property Needs
At Coastal Vacation Properties, we manage all your rental property needs from booking and cleaning to maintenance and repair and everything in-between. Our mission is to be your eyes and ears to ensure that your renters have a positive experience from when they view your property online to the moment they check out. We understand that reputation is everything and we go to great lengths to provide the details and upgrades that your competitors won't.
Real-Time Data in Decisions
Unlike other property management companies, we aren't guessing about what your niche market values and is looking for; we use real-time data analysis that provides us the key to continually improve our service to improve your renters' experiences. We aren't just guessing about what works; we have taken the time to generate reports, build databases, and both quantify and qualify everything from ease of booking to sliding scale rental prices based on seasonal trends.
We aren't a team that sits on our laurels; we are constantly striving to target renters, provide the best experience for them, and make their booking, arrival, and stay as seamless as possible. We also look for ways to reduce vacancies, earn the most during peak times, and reduce prices to ensure that we capture occupancy over the competition during the offseason.
Consistent Quality with Amenities
Guests Expect at a Hotel Chain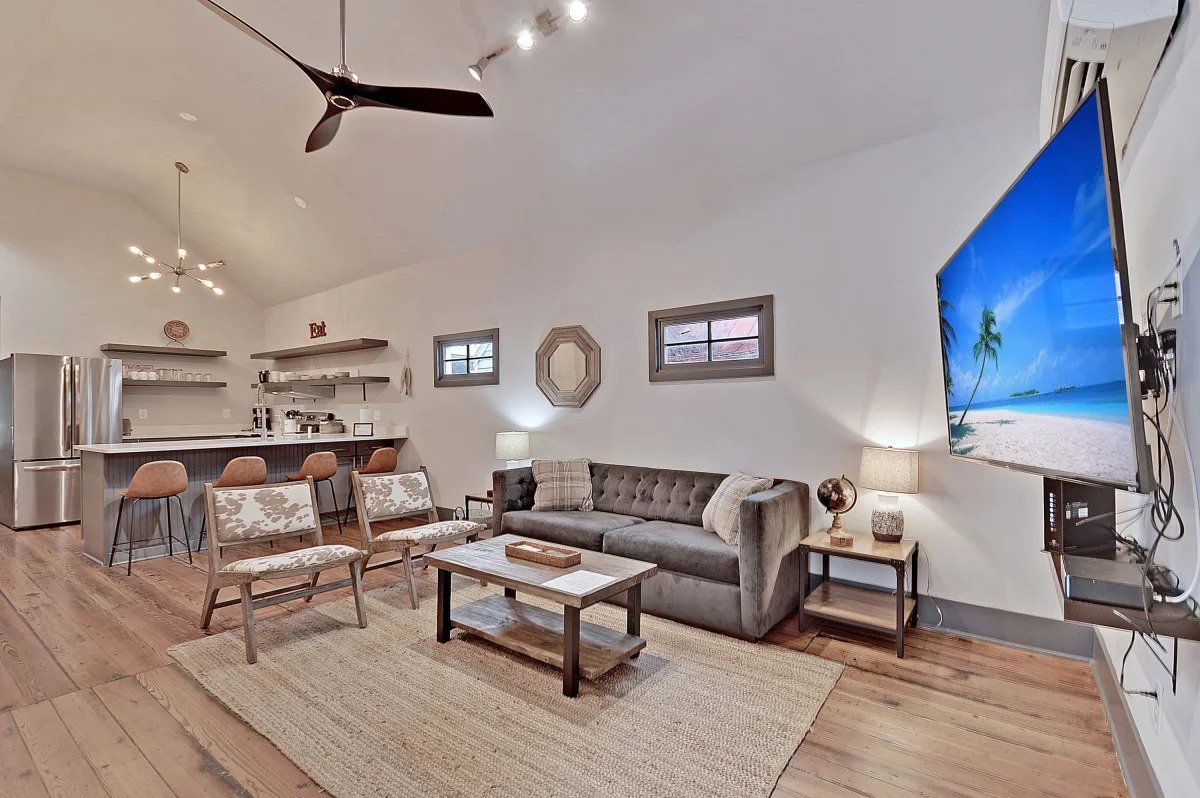 We maintain all of our rental properties with the same amenities and niceties that guests have come to expect from their favorite hotel chains. Guests are demanding more after Covid-19, and for many, this is their first time trying a vacation rental instead of staying in a hotel. Our goal is to make sure they never go back to staying in hotels.
As leaders in the short-term rental industry, we believe that you only get one chance to make a first impression, and that a five-star review is a must to keep your property as lucrative as possible and maximize your return on investment.
When you hire our company, you can rest assured that your property is being cared for, monitored, and presented in the best possible light to every renter who enters it. Your investment property should be as lucrative as possible, and we will always strive to make sure that it is when compared to similar properties in your market.