VRBO is one of the most popular platforms for hosting your short-term rental, but it can be tricky to navigate their fees. In this article, we will break down all the various VRBO fees for hosts so that you can make an informed decision about using the platform to create maximum profitability. We'll also discuss how these fees impact your property's maintenance, upkeep, and other factors, such as taxes. 
Understanding VRBO Fees for Short-term Rental Hosts
There are two main options for listing your property on VRBO: subscription and pay-per-booking. 
With a subscription, you pay an annual fee of $499; all bookings made through VRBO are included in that fee. However, the pay-per-booking option is more popular as it lets you list your property without any upfront costs. This option charges a commission per booking which consists of a 3% payment processing fee and a 5% commission fee.
When considering which option is best for you, it's important to study your rental type and how often it will be booked. If your rental isn't in high demand or gets booked only rarely, then the pay-per-booking option may be better suited for you as it doesn't require any upfront costs. However, If your rental is in high demand and gets booked frequently, then the subscription model may be more cost-effective as it eliminates the need for paying commissions each time someone books your property.
Regardless, while it appears you can save money on VRBO host fees with the subscription mode, you only do so by maintaining high occupancy in your rental. And to achieve this objective, you must strategically manage your property. 
How Strategic Management Contributes to Your Success on VRBO 
Coastal Vacation Properties (CVP) is a leading short-term rental (STR) management company specializing in maximizing return on investment (ROI) and ensuring exceptional property maintenance for short and mid-term rentals. As the STR market has evolved over the years, we recognize the need for a different approach to property management. Our primary goal is to help property owners navigate the changing landscape of the rental market by providing expert guidance and innovative strategies to optimize occupancy and ROI.
How Can CVP Help You Succeed? 
With extensive experience in the STR industry, we offer a unique combination of expertise and dedication to our client's success. Our services include:
ROI and Revenue Building

: We focus on increasing your property's revenue by optimizing rental rates, occupancy, and listing performance. Our team utilizes data-driven strategies to ensure you get the most out of your investment.

Property Maintenance

: We understand the importance of maintaining your property in top condition. We emphasize regular inspections, preventative maintenance, and partnering with reliable service providers to keep your rental property in excellent shape. This enhances guest satisfaction and protects and grows your investment in the long run.

Customized Solutions

: Recognizing that every property is unique, we tailor our services to meet your specific needs and goals. We work closely with you to create a comprehensive property management plan that aligns with your vision and objectives.
By partnering with CVP, you can be confident that your short-term rental is managed by industry experts who are committed to helping you achieve maximum success in the ever-changing STR market.
Comparing VRBO Fees to Other STR Platforms
Two of the biggest competitors to VRBO are Airbnb and Booking.com, so let's take a closer look at how they compare.
VRBO vs. Airbnb: Fee Structure and Market Reach
When it comes to fees, VRBO and Airbnb have similar structures. Airbnb charges a variable service fee that ranges between 0-20% of the booking subtotal, and hosts can choose between a fixed percentage or a fixed dollar amount for their guest service fee. On the other hand, VRBO charges a commission fee of 5-15% for each booking, depending on the property's location. 
In general, Airbnb's fees are slightly higher compared to VRBO, but Airbnb's larger customer base may offset this.
Speaking of customer base, Airbnb has a much larger market reach than VRBO, with over 190 countries and more than 100 million users. This means your property is more likely to be seen on Airbnb than on VRBO, which has a slightly more niche customer base. 
However, it's important to examine the type of customer you're targeting. Airbnb may be more popular among younger travelers, while VRBO may be more popular among families with children.
VRBO vs. Booking.com: Fee Structure and Market Reach
When comparing VRBO to Booking.com, property owners must note that the main difference lies in fee structure. Booking.com operates on a pay-per-booking model, meaning hosts are charged 10-15% commission for every booking. There are no upfront fees or subscription costs, making it a good option for hosts who don't want to pay for a subscription or don't know how many bookings they'll receive in a given year.
Regarding market reach, Booking.com has a worldwide presence with over 28 million listings in more than 150,000 destinations. However, like Airbnb, Booking.com caters to a more diverse audience and may not be as targeted toward families with children as VRBO is.
In conclusion, the best platform for your vacation rentals will depend on your specific needs and goals. You can choose which one suits your particular needs by comparing different platforms and their fees and market reach.
Maximizing ROI with VRBO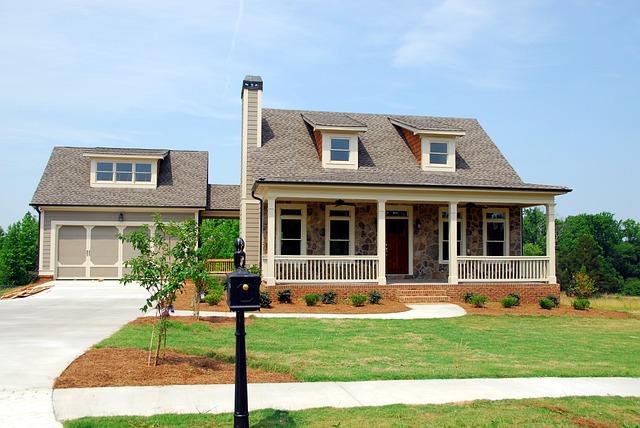 To maximize your ROI with VRBO, you need a few key strategies. 
First, optimizing your listing by including high-quality photos and detailed descriptions can help attract more potential guests. 
Setting competitive prices or using the professional guidance from an experienced property management strategist can help you optimize occupancy and improve your returns.  
Finally, building a strong reputation through reviews and customer service will ensure that guests have a positive experience and are likely to return or recommend your property to others.
Taxes and Insurance for VRBO Hosts
As a host of a vacation rental property on VRBO, it is crucial to understand the tax implications and reporting requirements associated with your rental income. You should also be aware of the insurance coverage options available to protect your property and guests.
Tax Implications and Reporting Rental Income
When renting out a property on VRBO, hosts are required to pay lodging taxes in certain states or localities. Depending on where you live, you may also be eligible for deductions on your rental income, like mortgage interest, property taxes, amenities like furniture, and even listing fees. 
To prevent the automatic withholding of 30% for non-US residents who have a property listed in the United States, hosts must provide VRBO with a W-9 form. Ensure you keep track of all rental income received from VRBO to accurately report it when filing taxes.
Insurance Coverage Options and Considerations
In addition to understanding the tax implications of renting out your property on VRBO, it is also imperative that you study the insurance coverage options that can protect you and your guests. 
As a host, you should purchase liability insurance that can cover any accidents that occur while guests are staying at your property. Suppose you own the property outright or have paid most of the mortgage balance. In that case, you should purchase additional coverage such as loss of rent insurance or other specialized coverage options depending on your rental location.
Reducing VRBO Fees: Tips and Strategies
Fortunately, there are strategies you can use to reduce VRBO fees and maximize your profits.
Minimizing Payment Processing Fees
VRBO charges payment processing fees for all transactions processed through their platform, typically around 3-5% of the booking amount. You can significantly reduce payment processing fees by directly collecting payment through PayPal or other payment gateways.
Choosing the Right Listing and Subscription Plan
Another way to save money on VRBO fees is by choosing the right listing and subscription plan. That could be the pay-per-booking model with unlimited bookings or the annual subscription fee.
Lastly, consider optimizing your listing by including high-quality photos and detailed descriptions to increase booking rates and rank better in search rankings. This can result in higher occupancy rates, fewer empty nights, and therefore, fewer costs of owning a property with no income.
Prioritizing Property Maintenance to Preserve Value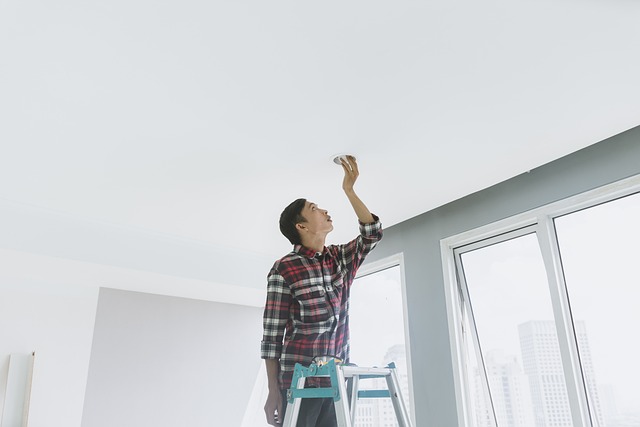 As a vacation rental owner on VRBO, it's vital to prioritize property maintenance to preserve the value of your property. This is an ongoing process. It involves regular inspections, preventative maintenance, partnering with reliable service providers, and budgeting for property improvements.
Regular Property Inspections and Preventative Maintenance
Frequent inspections of your rental property can help identify issues before they become more serious and take a toll on your property's value. It's important to schedule regular inspections and preventative maintenance, such as deep cleaning and regular check-ins with plumbing and electrical systems. 
By addressing potential issues early on, you can prevent them from causing significant damage and therefore preserve property value.
Partnering with Reliable Service Providers
In the vacation rental industry, partnering with dependable service providers like local property managers, contractors, electricians, and plumbers can help ensure your property is always optimized for your guests. Service providers can be particularly helpful when it comes to standard maintenance, like fixing a broken washing machine, and it helps to have someone you can trust and count on.
Budgeting for Property Improvements and Assessing ROI
As a vacation property owner, you must budget for property improvements and assess the ROI before making any decisions that may affect property value. Property improvements can increase the property's value and command higher rates from guests, ultimately yielding a better ROI. It's essential to carefully study any updates or improvements to your rental property and ensure they align with your budget and financial goals.
Conclusion
Understanding the fees associated with being a host on VRBO is essential for long-term success. While focusing solely on generating revenue can be tempting, balancing that goal with proper property maintenance and upkeep is critical. Doing so will help ensure that your rental property continues to provide a steady income stream while maintaining its value over time.
Ready to boost your short-term rental profits with Coastal Vacation Properties (CVP)? 
Contact us now to discover how our specialized services and strategies can help you get the most out of your investment property.