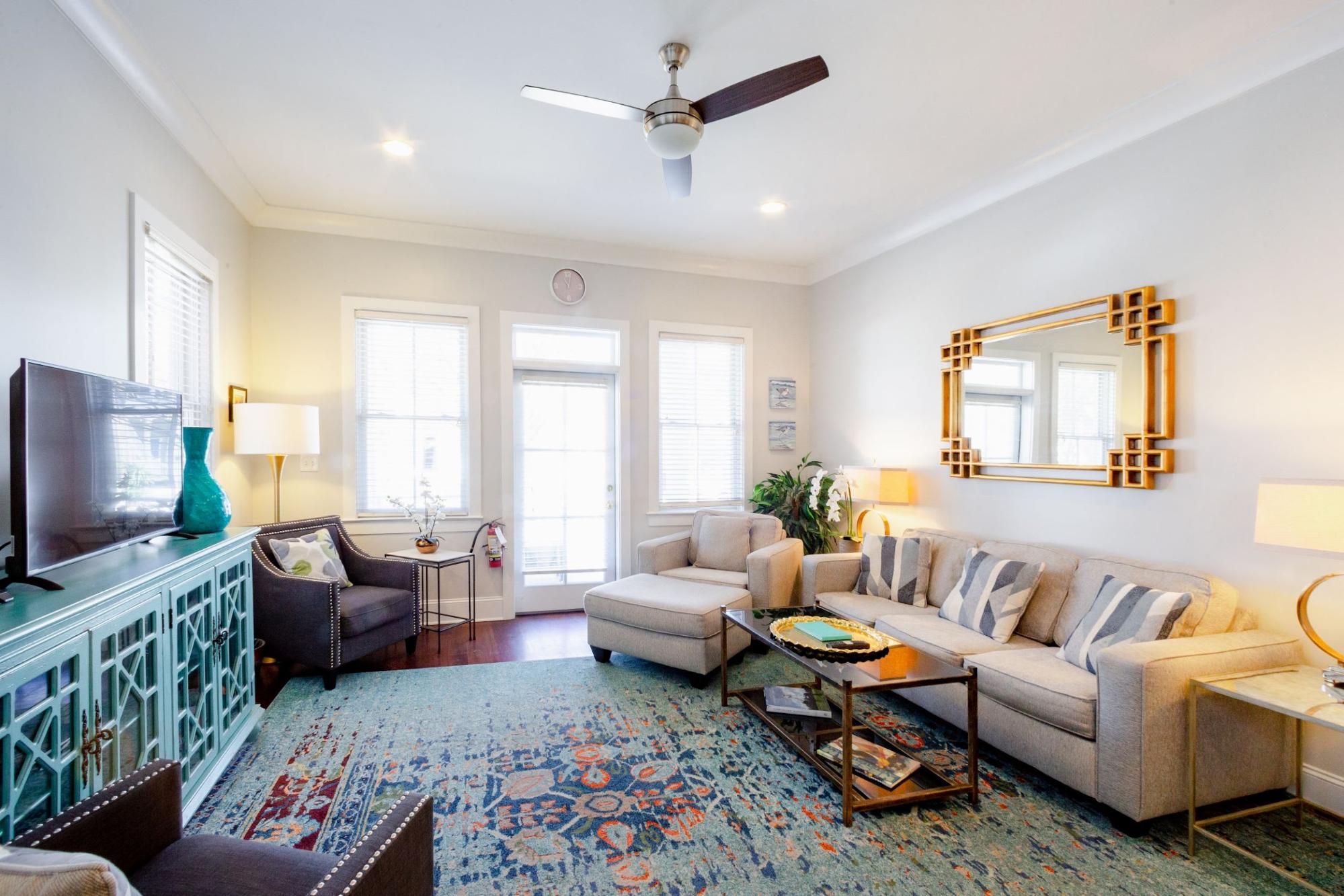 Optimizing Your Vacation Rental with Coastal Vacation Properties
The Leading Property Manager in Charleston, SC, Pigeon Forge, TN, & Gatlinburg, TN
You deserve a vacation rental company that provides white-glove services for every single aspect of your vacation rental business. With Coastal Vacation Properties, investors benefit from detailed data analysis, diligent property maintenance, and immersive guest experiences. Together, these unique advantages drive traffic to key vacation rentals during peak times and downtimes, minimizing vacancies and maximizing the return on investment.
How Your Vrbo Vacation Rentals Transcend the Competition
Tailored Vacation Home Preparations
Perfect Guest Experience Marketing
Unique Home Amenities and Benefits
Coastal Vacation Properties:
Your Trusted Vacation Rental Management Company
Not all Vrbo property managers or property management companies are created equally. We outperform the competitors by delivering investors a niche-market edge with dynamic pricing, astute digital marketing, consistent property maintenance, and hotel-style guest services and amenities.
A Full Suite of Premium Investor-Friendly Services
From complete management of bookings, reservations, and listings to innovative digital marketing, review and reputation management, and value-add solutions to drive more revenue, Coastal Vacation Properties does it all!
We are proud to provide a consummate range of solutions tailored toward the modern Vrbo short-term investor.

Simplified Onboarding and Listing Process
Vrbo property owners want to start making a quality return on investment with as few headaches or hassles as possible. That's why we provide a streamlined onboarding and listing process. Book a call for a quick chat and our specialists will conduct a thorough review of the vacation rental property's management, Vrbo reviews, guest history, and projected transition timeline.
To get onboard, investors need only answer some easy questionnaires, and provide banking information, listing and pricing data, and some other documentation.

Adaptive Niche-Market Pricing
The average Vrbo property manager or property management company locks in at one price. Oftentimes, mom-and-pop property managers lack the tools, technologies, and wherewithal to adequately adapt price points to marketplace fluctuations. In the vacation rental market industry, dynamic pricing is a must.
With Coastal Vacation Properties, both investors and guests enjoy competitive pricing that moves with seasons, trends, and shifts in rental properties. The result? Increased revenue and equity for investors and an improved stay for guests.

Professional Photography and Imaging
Vacation rental websites depend on high-resolution photographs and images to truly bring a remarkable vacation rental to life. We use top-notch interior and exterior photography to accentuate the best attributes, diverse features, and aesthetic and functional appeal of Vrbo property.
Whether it's multiple properties across multiple sites, or just a single beloved Vrbo vacation home, every vacation rental property can pop with gorgeous photography. Editing flourishes and touchups can further enhance a great vacation rental site.

On-Site Staffing and Support Access
Available staffing and support, such as concierge-level services, are a big selling point on many vacation rental websites. Oftentimes, Vrbo property managers fail to leverage this premier quality, missing out on lucrative profit potential.
If a given Vrbo property listing, such as a sprawling beach estate or a shaded Pigeon Forge retreat, provides on-site staffing, this unique service must absolutely be advertised.

Fully Stocked Household Supplies
Nothing says, novice property manager, like a Vrbo vacation rental property that is lacking the essentials, such as toiletries, dishware, and utensils. We ensure that every property listing is flush with all the basic amenities a guest should expect, as well as personalized greeting packages, like coffee, chocolate, and other assorted goodies.
By turning a typical Vrbo vacation rental stay into a boutique hotel-level experience, Coastal Vacation Properties can help manage guests' expectations the moment they walk in the door.

Good Neighboring Policies
Good reviews go a long way among guests in establishing the reputation of property managers, property owners, and vacation rentals. That's why we maintain good neighboring policies and zero partying stipulations. This doesn't mean Vrbo guests can't and won't have a good time. It simply means that rights to privacy and peace are protected!
Through responsive safeguarding, we ensure that Vrbo travelers can enjoy themselves comfortably and respectfully and that investors can accrue the great vacation rental reviews they want!

Easy Communication with Guests
Some Vrbo owners or investors simply don't like to (or know how to) communicate effectively with guests. Utilizing targeted marketing, our channel manager can help attract the ideal guest demographic that is trustworthy, accessible, and reliable.
This makes managing rent money collection, cost aggregation, and guest queries significantly easier. If there is an imperative guest inquiry or complaint, whether about the property booking, payment terms, or anything else, we can manage it.

Damages and Claims Management
Reporting Vrbo damages and filing claims is rarely enjoyable, for a guest or property owner. Fortunately, a vacation rental management company can take the stressors of detailed paperwork and legal complexity away completely. Accidents happen, properties deteriorate, and sometimes a Vrbo property manager will neglect to act.
Unlike a typical management company, Coastal Vacation Properties prioritizes claims and damages by recognizing the potential to hurt future ROI and equity. This ensures the vacation property remains in tip-top shape and that guests remain happy.

Professional Maintenance Services
With an entrenched network of contractors, servicepersons, and local expertise,we can easily outperform many property management firms in terms of maintenance. Whether it's regularly scheduled cleanings, between-guest restocking and repairs, or large-scale emergency expenditures, we take a fully proactive approach.
Vrbo investors will be alerted immediately of any extraordinary circumstances, so there's no need for them to worry about serious maintenance issues going unnoticed. Their rental business is fully protected.
Curious About Something Else?
No problem! Consult this handy FAQ about everything a top Vrbo vacation rental management company like Coastal Vacation Properties can offer.
The 24/7/365 Help Desk Is Here for You!
We are dedicated to clear, clean, consistent communications. With an average response time of 30-60 minutes, you won't wait long, day or night, any time of the year.
A One-of-a-Kind Vacation Rental Experience
Airbnb & Vrbo Property Management Made Easy
The Covid-19 pandemic and current inflationary conditions have drastically changed the short-term rental markets. With so many people nowadays clamoring for temporary living accommodation, secondary income streams, and vacation home monetization, it's no wonder that the Airbnb and Vrbo marketplaces have become heavily saturated.
With over 2 million listings worldwide, Vrbo can make any property investor unsure about property marketing.
This is where CVP can help.
Whether you're a highly confident vacation rental owner with a company currently managing numerous bookings and guests, or you're beginning to seriously doubt your booking, listing, and marketing strategy, it doesn't matter.
Every Vrbo owner today can do a better job, drive potential guests, and substantially optimize income generation.
With improved bookings, better managing strategies, and resort-style vacation rentals, owners can boost their Airbnb and Vrbo business across the board.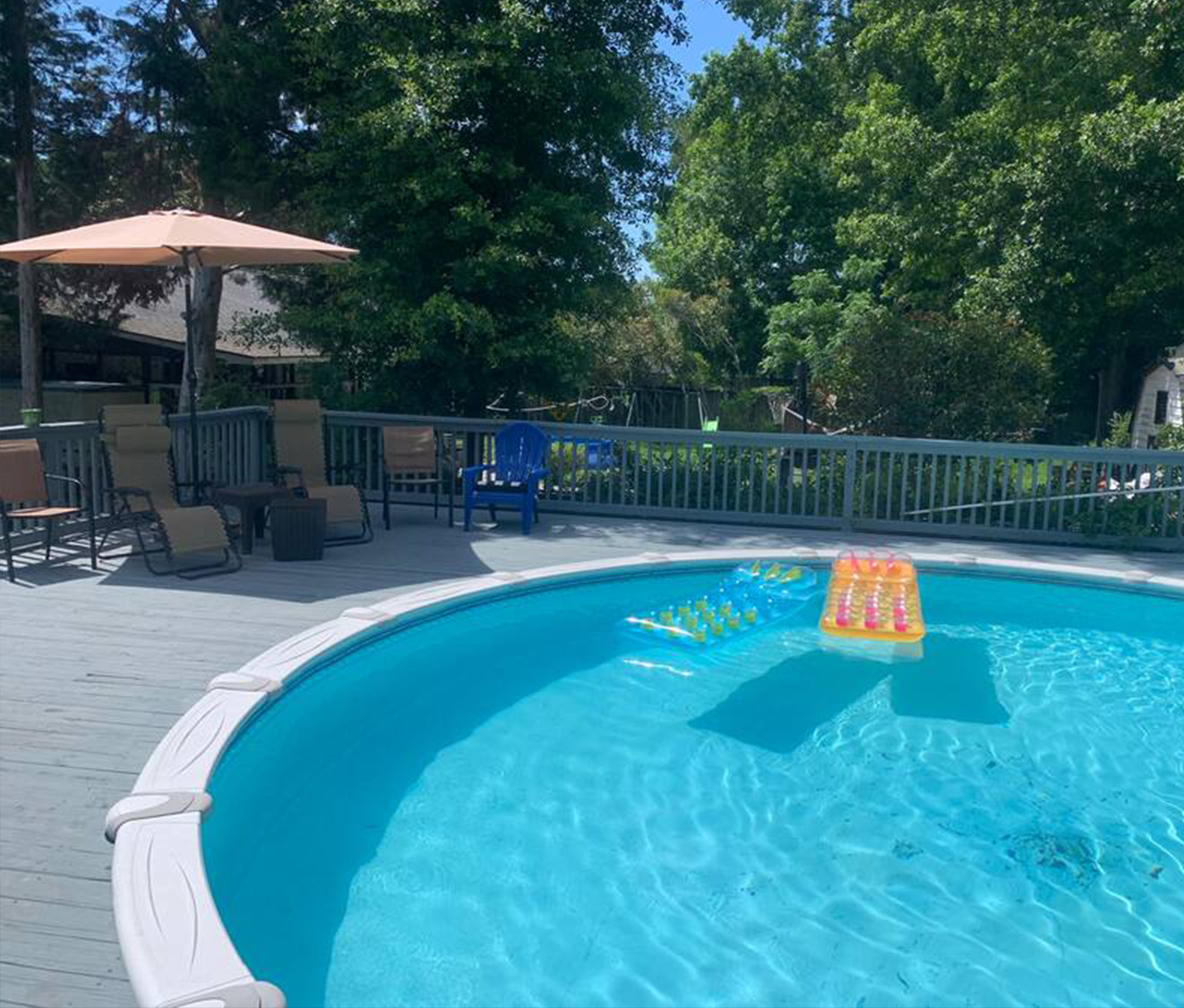 A 5-Star-Service Property Management Company
Whether it's Airbnb, Booking.com, Vrbo, Expedia Group, or one of countless other listing and booking services, your online venture begins with Coastal Vacation Properties. Dedicated to the utmost quality and candor of guest experiences, our team of investment property agents can manage the full range of real estate rentals.
From sun-strewn 1850s duplexes in Charleston to Gatlinburg chalets and beachside bungalows, the properties managed by Coastal Vacation Properties cover a range of hotly desirable markets and accommodations.
Single-family homes, multifamily units, apartments, condos, and even boutique hotels round out this aggregate property portfolio.
If you need a trusted name in coastal hotspots to manage your investment property from A to Z, call Coastal Vacation Properties.
Whether you're listing on Vrbo, Airbnb, Expedia Group, TripAdvisor, or anywhere else, you always stand to gain from a full-spectrum property management firm.
Achieve Financial Freedom Today
In the end, maximizing your rental potential doesn't have to be overly difficult, discouraging, or downright exhausting. If you want to enjoy a lifetime of renewed financial freedom, we can help you unlock it. Leave detailed data analyses, revenue projections, and operational procedures to the experts.
Ditch the property managers of yesteryear and opt for a solutions-based firm firmly in the here and now. With ingenious strategies, incisive expertise, and a personal touch that is second to none, Coastal Vacation Properties can position your vacation home asset for prime profit generation.
Make every step of the vacation homestay experience flawless.