Our property management company in Charleston operates under these four pillars to provide a superior experience to both rental property owners and rental guests in the Charleston area. Contact us today to get the best property management services offered in the region.
About Our Charleston Property Management Services
CVP is a premier Gatlinburg property management company that is dedicated to meeting the many needs of both our rental clients and the property owners that we work with. Our team is focused on the fine details of hospitality and always seeks to deliver the best experience possible. We also have the expertise and real-time data to ensure that we are always striking a perfect balance between the rental price and vacancy rates, to maximize our property owners' earnings. From check-in to check-out, our mission is to provide flawless service to maintain your five-star rating.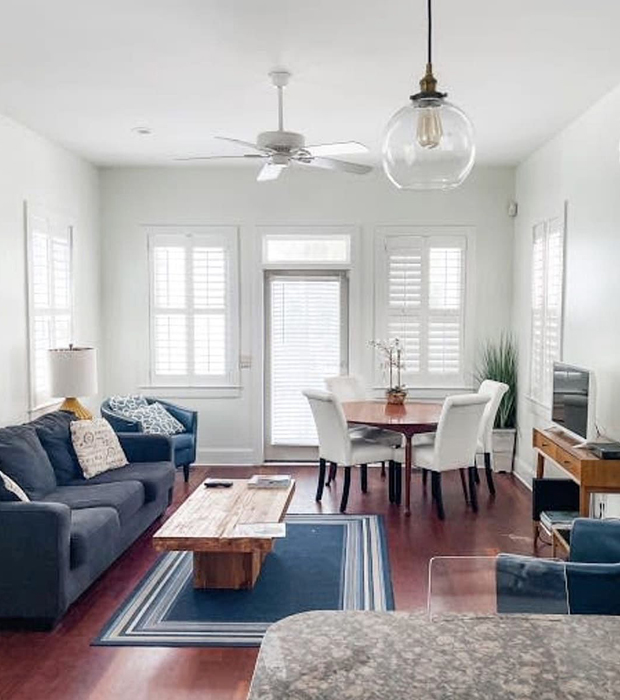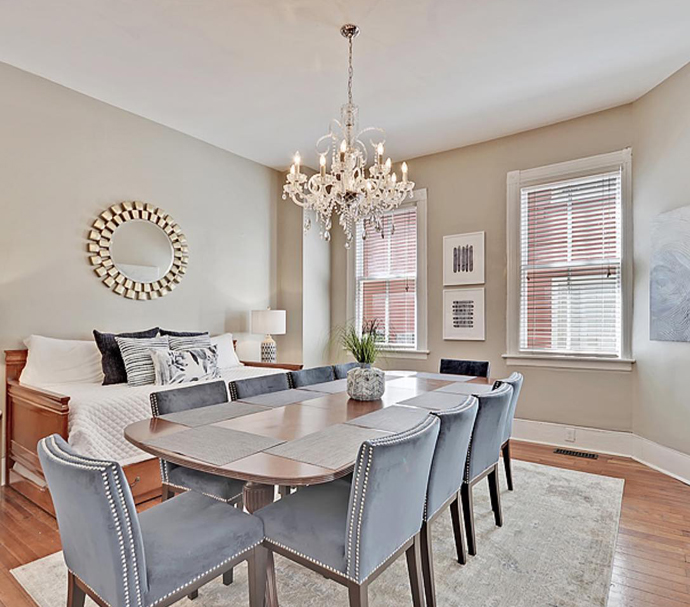 Our Property Management Company in Charleston's Ratings and Reviews
The best way to keep your property thriving is through your ratings and reviews, and the way that we do that is by ensuring your guests enjoy a five-star experience from check-in to check-out. Reviews have a trickle-down effect, and there is no way that we can maintain our excellence in property management in Charleston without providing excellence in our Charleston property management services.
We are quick to respond to guests and property owners alike. Whether it is an emergency repair or home maintenance year-round, we pay attention to the small details that vacationers focus on. Our mission is to provide upscale amenities, flawless booking convenience, and guest communications that are unparalleled and back up all that we do with the facts and figures, including amazing ratings, that will make your rental property the most profitable investment possible.
Short-Term Rental Management Charleston, SC
Short-term rentals are a unique beast because they require a special touch that can make your renter feel at home while still being durable enough to endure the constant turnover that can sometimes come with renting a house. At our short-term house rental company in Charleston, our property managers understand that a full-term rental property has to be more than just comfortable and clean; it also has to be a haven for travelers looking to escape the hotel scene. In our property maintenance service, we focus on the finer details that come with Charleston short-term rentals, ensuring that guests are impressed with every aspect of their stay. From crisp, fresh linens to carefully curated decor, our properties are designed with the modern traveler in mind. And, with our team of dedicated professionals always on hand to tackle any issue that may arise, you can rest assured that your stay will be as seamless and stress-free as possible.
And, as a result of our attention to detail, service, and unwavering commitment to guest satisfaction, we have incredibly low occupancy and turnover rates, not to mention a wealth of five-star ratings, reviews, and recommendations from satisfied travelers. So if you're looking for a short-term rental in Charleston that truly feels like a home away from home, turn to us — we can't wait to host you!
Superior Charleston Airbnb Property Management and VRBO Management Services
The world of rental property management is highly competitive and ever-changing. With most renters searching for their vacation rentals online, using services like VRBO or Airbnb, it's crucial to have a property that's visually appealing, well-maintained, and stands out from the crowd. At our Charleston vacation rental business management services, we understand that ratings and reviews hold great importance in attracting potential renters. Even a single negative review can significantly damage your rental's profitability.
That's why we go above and beyond to provide clients with superior vacation rental management services that not only handle your investment property and its physical upkeep but also guarantee optimum online visibility and favorability with innovative marketing. This ensures that renters booking through VRBO or Airbnb can have a detailed impression of your property, its amenities, and services. By providing a well-rounded and personalized experience to renters, we can ensure that your vacation rental management service remains competitive and profitable in the long run.
Ready To Plan Your Trip With Our Charleston Property Management Company?
If you are ready to take a trip to the Holy City, we would love to show you the best our city has to offer. Check out our digital guidebook for help planning your stay with us today!