Our property management company in Charleston operates under these four pillars to provide a superior experience to both rental property owners and rental guests in the Charleston area.
About Our Charleston Property Management Services
CVP is a premier Gatlinburg property management company that is dedicated to meeting the many needs of both our rental clients and the property owners that we work with. Our team is focused on the fine details of hospitality and always seeks to deliver the best experience possible. We also have the expertise and real-time data to ensure that we are always striking a perfect balance between the rental price and vacancy rates, to maximize our property owners' earnings. From check-in to check-out, our mission is to provide flawless service to maintain your five-star rating.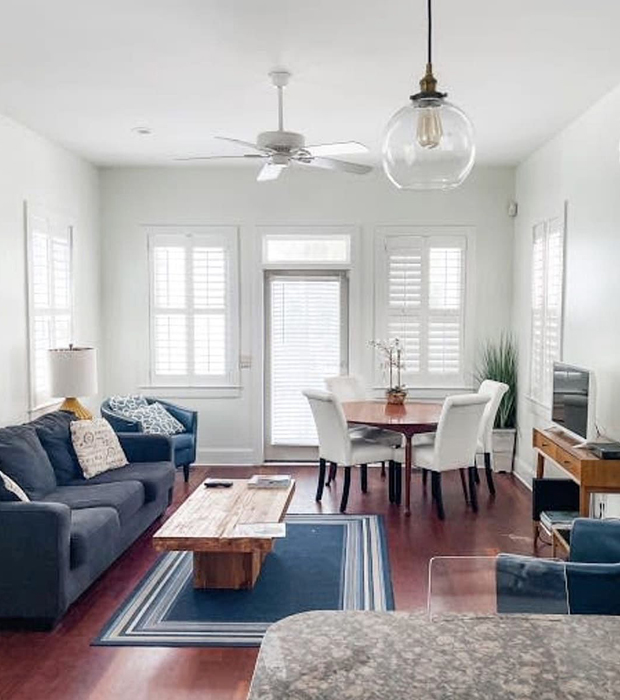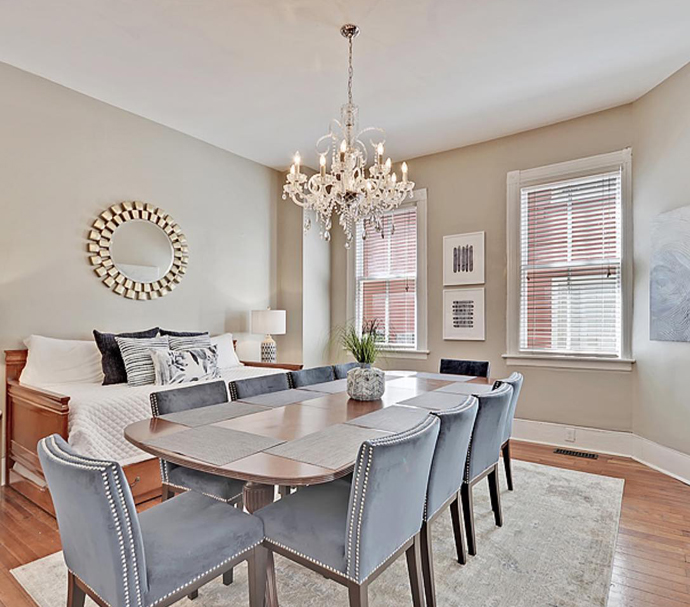 Our Property Management Company in Charleston's Ratings and Reviews
The best way to keep your property thriving is through your ratings and reviews, and the way that we do that is by ensuring your guests enjoy a five-star experience from check-in to check-out. Reviews have a trickle-down effect, and there is no way that we can maintain our excellence in property management in Charleston without providing excellence in our Charleston property management services.
We are quick to respond to guests and property owners alike. Whether it is an emergency repair or home maintenance year-round, we pay attention to the small details that vacationers focus on. Our mission is to provide upscale amenities, flawless booking convenience, and guest communications that are unparalleled and back up all that we do with the facts and figures, including amazing ratings, that will make your rental property the most profitable investment possible.
Short-Term Rental Property Management in Charleston, SC
Short-term rentals differ from other types because they have to have a special touch that makes your renter feel at home while being maintained to cover the punishment that can sometimes come with renting. Our short-term rental company in Charleston understands that a property has to be comfortable, clean, and above all, make guests feel at home away from home. We focus on the fine details that come with Charleston short-term rentals so that you have very few occupancies and turnover rates, combined with five-star ratings, reviews, and recommendations.
Superior Charleston Airbnb Property Management and VRBO Management Services
Most rentals gain a large portion of their traffic from online booking sources like VRBO and Airbnb. We provide superior services for our Charleston Airbnb rental properties as well as VRBO rental management services. Online booking services are heavily focused on ratings and reviews, with one poor review causing a lot of damage to your overall profitability. Our VRBO and Airbnb management services in Charleston go the extra mile by maintaining your property physically, while also paying close attention to your online visibility and favorability. It takes juggling a lot of hats to ensure that your rental remains as profitable as possible.
Ready to Plan Your Trip with Our Charleston Property Management Company?
If you are ready to take a trip to the Holy City, we would love to show you the best our city has to offer. Check out our digital guidebook for help planning your stay with us today!