Property management websites can be a powerful tool for rental owners looking to maximize their income and keep their properties in great condition. A comprehensive property management website provides all the tools for existing and prospective tenants to identify a rental property, make reservations, or handle tasks like making rent payments and requesting upkeep.
With short-term rentals growing in popularity, stellar property maintenance is more important than ever. Property managers and owners can benefit from a high-grade website with features that streamline property management for everyone involved.
So in this article, we'll explore the anatomy of a great property management website. By the end of this article, you will know things to look out for in a management website that can help you boost your rental property occupancy rates.
Essential Features of Short-Term Rental Management Websites
Intuitive and Mobile Friendly Design
Usability and layout are among the most important things to look out for in a property management website. Features like static buttons, swiping options, and search tools make browsing smooth and efficient.
Furthermore, a good website is responsive across all devices. This feature will make it easy for customers to access your service, regardless of device.
It is crucial to stay abreast of technological advances. As technology continues to move forward, so do user expectations. 
Complete Range of Services for Short-Term Rentals
Property maintenance and repairs are essential for any rental property. From minor fixes to major renovations, having a reliable team to care for your property is key. 
Guest communication and support are vital aspects of short-term rental property management. Having someone available 24/7 can help ensure all guests have a positive experience.
Revenue optimization is also essential for maximizing profits from short-term rentals. Utilizing data analytics can help you understand;
Areas of your business that are performing well 

Areas that need improvement
With the right team, you can ensure that your property is well-maintained. What's better? You can do this while optimizing revenue potential from each rental period.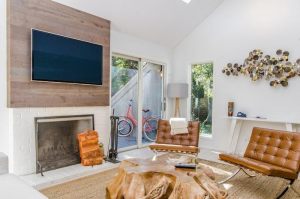 We understand that property management can be overwhelming. But with the support of Coastal Vacation Properties, you won't have to worry about a thing. We handle property management for short term rental investors with our full range of services! We care about – and are transparent about – getting the most out of your rental. Let's work on our plans right now to make long-term, reliable cash flow!
Local Regulations and Compliance
It is important to know the laws and regulations in your area and any licenses or permits you may need. Failure to follow local regulations can have serious consequences. So, you need to stay up-to-date on their obligations to remain compliant. 
A good property management website will contain up-to-date information on local regulations. This will help rental property owners understand local regulations. Then, they can remain compliant and protect themselves from potential legal action.
Financial Reporting and Transparent Pricing for Rental Management
Financial reporting and transparent pricing help increase profits. They also ensure accuracy and protect you from legal issues. Income potential analysis is an essential part of financial reporting and pricing. It helps STR owners understand current market rates and analyze historical data. This helps with understanding income potential and making informed pricing decisions.
Expense tracking and management are also key elements of rental management financial reporting. Keeping track of all expenses is essential for keeping budgets in check. It reveals areas that need more funds and those that don't.
Efficient Booking Management and Platform Integration
Booking management is a key component of running a successful business. Staying on top of bookings, reservations, and appointments can be a hassle if handled mmanually. But platform integration can ensure efficiency and accuracy in booking management. 
Some of the ways platform integration helps with efficiency include: 
Synchronizing booking calendars with other services

Managing many booking channels.

Creating an effective pricing strategy.
Calendar synchronization helps to keep things organized by syncing booking calendars across several platforms. This feature lets your property manager view all upcoming bookings in one place and respond to customer inquiries without stress. Additionally, it does away with the necessity for labor-intensive, mistake-prone manual data entry.
Channel management is also important for efficient booking management. They help the property manager handle multiple channels conveniently. An example is an online travel agency (OTA) or direct bookings from their website. This helps with customer communications and reduces the risk of double-booking or overbooking.
Pricing Strategy
Finally, creating an effective pricing strategy can help boost your booking management. A good pricing strategy is necessary for the following: 
Setting competitive rates through an understanding of market trends and competitor prices. 

Incorporating dynamic pricing

Adjusting rates based on demand or seasonality to maximize revenue potential.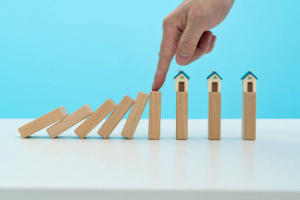 Property Marketing and Promotion
Marketing requires a variety of strategies and tactics. These tactics help to make properties available to many potential buyers or renters. 
Some of the marketing tools property management companies use include: 
Professional photography

Listing optimization

Social media and marketing campaigns.
Professional photography is important for showcasing your property in its best light. High-quality photos help draw attention to the features that make your property desirable.
Listing optimization ensures that your property appears in relevant searches. This extends to popular real estate sites like Zillow or Trulia. 
Social media and marketing campaigns can also reach potential buyers or renters. Some of the most popular platforms are Facebook, Instagram, and Twitter. 
How to Evaluate Short-Term Rental Management Websites
Evaluating short-term rental management websites can take time and effort. Still, the right approach can lead you to the perfect platform to showcase your property.
Assess Client Feedback and Success Stories
It is important to assess a website before making a decision. One of the best ways to do this is by studying client feedback and success stories.
Success stories and case studies can also provide useful information about how the website works. These should include details about profits, strategies, and other relevant information. This will help potential customers understand what they could achieve with the website.
Industry Accreditations and Partnerships
Evaluating short-term rental management websites involves looking at industry accreditations and partnerships. Certifications and awards are a great indicator of the quality of the website. Awards from credible organizations show that the website is reliable and trustworthy. Certifications prove that the website meets certain standards set by the industry.
Partnerships with major booking platforms can also be an indicator of quality. Platforms like Airbnb and HomeAway are selective of management websites they partner with. Partnering with them can attract more customers. These partnerships may also come with extra features that help you. Some great features include access to exclusive discounts or promotions.
Assess Customer Support and Responsiveness
Customer support is an essential part of any business. It helps customers get the most out of a product or service and resolve any issues. Customer support has evolved to include several contact channels. Homeowners can now use phone, email, live chat, and social media.
When evaluating customer support and responsiveness, there are several factors to consider: 
What contact channels are available? Are there many ways customers can reach out with their questions or concerns? 

How fast are customer service responses? Is the response time satisfactory?

How professional are the customer service representatives? Do they provide helpful advice?
Having reliable customer support is key to building trust with customers. It's the little things that count. Ensuring that customers receive prompt responses can create positive experiences.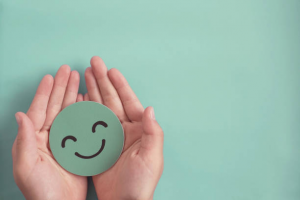 Assess Customization Options and Growth Potential
You should not overlook customization options. To determine a website's customization options, you should look out for the following:
Tailored services for different property types

Flexibility to grow with client needs.
With these, you can meet the changing demands and expand your customer base.
Key Considerations for Choosing a Rental Management Website
Cost of Property Management Services
Choosing the right rental management services for your property can be difficult. You have to consider the cost of their services and the quality of service they provide.
Property management companies typically charge a monthly fee of 8% to 12% of the monthly rent collected. This fee covers administrative costs for creating, coordinating, and executing lease renewals. Some companies may charge a flat rate for lease renewals. They could also charge a percentage of the first month's rent when leasing a property. Maintenance fees may come with the total cost of services.
It's important to balance cost and quality when selecting rental management services. Sticking with the lowest-priced option could be appealing. But getting quality service from an experienced and reliable company will bring you closer to your goals in the long run.
Property Types and Specialized Management Services
Property management provides oversight and guidance for rental properties. Choosing the right type of property management can help you avoid costly mistakes. Specialized property management companies offer various services. They take care of evaluating vendors and equipment to handle maintenance and repair. They also provide advice on the following:
Tenant selection

Lease agreements

Rent collection

Other legal matters
When selecting a property manager, consider their experience managing different properties. Some firms specialize in managing a particular property type. It could be multi-family properties, single-family homes, or commercial real estate. Others offer services over a range of property types. Some companies may offer extra services such as marketing or financial analysis.
Understanding Insurance Coverage and Requirements
Insurance is an important part of managing risks and protecting investments. Having adequate insurance coverage helps individuals and businesses in many ways. It protects assets while minimizing the financial risk of unexpected events. 
The right property management company will secure the best coverage and friendliest cost. They will review policies to ensure they provide adequate protection for changing circumstances. 
Selecting the Best Property Management Website for Your Needs
Choosing the right property management website for your rental properties is key to managing them and maximizing your return on investment. 
Managing your property might seem like an endless task, whether that's interacting with visitors or keeping the property spotless. At Coastal Vacation Properties, our property management services can help you realize your property's highest potential and unlock better earnings. 
Stay committed to providing top-notch service, achieve optimal occupancy rates and increase your profits with Stay CVP. Give us a call to see how we can help you today!