Short-term rentals have become increasingly popular in recent years as a more personalized and unique alternative to traditional hotels. With the rise of Airbnb and other vacation rental platforms, travelers can now choose from a wide range of properties that offer everything from cozy apartments to luxurious villas. However, the success of a short-term rental depends mainly on the guest experience, which is why hosts need to prioritize their guests' needs and expectations.
To create a positive and memorable guest experience, hosts should focus on three key areas: pre-arrival, during the stay, and check-out.
What is Guest Experience?
The guest experience involves everything a guest comes into contact with throughout their stay. This includes the booking process, check-in, and check-out, communication with hosts or property managers, hospitality before and during the stay, maintenance of the property and facilities, as well as the amenities provided for vacation rental guest experience. All of these factors need to be taken into consideration in order to give the best guest experience.
To provide a truly great short-term rental guest experience, it is also important to make sure guests feel welcome and cared for. Providing them with any information they might need before and during their stay, as well as ensuring a fast response time in case of questions or issues can all contribute to making them feel valued.
When it comes to providing an outstanding short-term rental guest experience, working with a professional luxury property management company can make all the difference. StayCVP is committed to delivering a luxurious and seamless experience that exceeds expectations. From helping owners find their ideal property and managing bookings, to taking care of housekeeping and maintenance services, StayCVP has the tools and expertise to guarantee a remarkable experience for all guests. Working with StayCVP, owners can be assured that their property is in the best hands and that their guests will have an unforgettable stay.
What Is the Importance of Guest Experience in Vacation Rentals?
The impression a visitor receives of your vacation rental company can greatly impact your company. It determines whether a guest gives you a positive or negative review and whether they advise their friends to stay away from you. In the end, it also determines whether or not your firm or vacation rental managers are successful.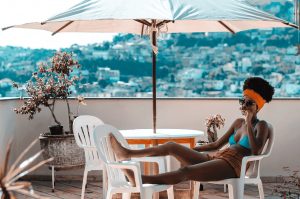 There are many available vacation rentals, so it's critical that your visitor feels well cared for, that you delivered outstanding service, and that they received fantastic value for their money. If not, they can opt not to come back to vacation rental companies for their subsequent holiday and search elsewhere.
What Are the Most Crucial Aspects of a Remarkable Guest Experience?
Although creating a memorable visitor experience may first appear abstract, you can take a few easy measures to ensure you get the fundamentals right.
Recognize the different types of visitors.
Various visitors will have different demands, and they will anticipate that the short-term rental experience will meet those needs. So, it's crucial to understand the kind of visitors you hope to attract in order to provide them with outstanding experiences.
For instance, if your goal is to create a family-friendly vacation home, tiny things like providing kids' movies or toys, extra bedding for every visitor, and advice on family-friendly activities nearby can wow your visitors.
Similarly, if your short-term rental appeals to business travelers, visitors would expect a workspace and a reliable internet connection.
Understanding what your guests' needs
Consider yourself to be your visitors to ensure their delight. By doing so, a mental image of how each encounter with your rental will go is created.
You must consider your visitors' point of view when you write your ad for the reservation stage and as you plan what will occur from the moment they arrive until they go.
Even continued interactions beyond checkout, such as how customers are contacted by marketers, will require careful planning. You want to avoid annoying your visitors with junk emails and texts while coming across as attentive.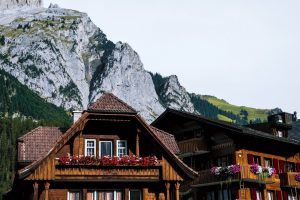 Respond Quickly
It is important to respond quickly to online or offline requests. Guests appreciate swift communication with their possible hosts and it will leave a positive mark on the overall guest experience.
Flexibility
Greater flexibility is one of the main advantages vacation rentals have over most hotels. Short-term rentals can offer more leeway than hotels, which sometimes have tight restrictions regarding cancellations, late arrivals and departures, and modifying reservations.
If your visitor informs you of any problem that could impact their reservation, doing your best to make accommodations for them will go a fair distance. These are often the experiences customers gush about in reviews online.
Make Property Management Responsibilities Simpler
It's difficult to run a short-term rental business alone, let's face it. And it's challenging to focus on the finer points of giving wonderful guest experiences when you're juggling several appointments with other administrative work.
It is vital to automate and streamline as numerous property management operations as you can because of this. You'll then have time to concentrate on the important things. You can automate and simplify your business with vacation rental software, giving you more time to concentrate on giving excellent guest experiences.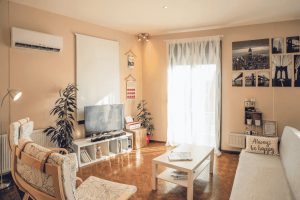 Investing in good property management and hospitality ensures your short-term rental guests have a great experience. Working with StayCVP will give you the assurance that comes with working with an experienced and reliable property management company. With their expertise in the hospitality industry and dedication to providing excellent customer service, StayCVP is an ideal choice for anyone looking to maximize the guest satisfaction of their short-term rental properties.
Give Choices
All people adore alternatives. Offering your visitors the option to pick and select what they want to be included in the stay can increase exceptional guest experience and satisfaction.
For instance, you may offer customers the option for various accommodation upgrades, such as the addition of extra beds, or the choice of which room view they want, if there are several views to pick from.
Offer a Warm Welcome
Show guests what your vacation rental property is about as soon as they arrive. Making them feel special at this moment and establishing the tone for the remainder of their stay.
In addition to making sure your house is pristine before your visitors come, you must organize their check-in procedure. When they come, are you going to greet them in person or will it be a non-contact check-in? Will you be storing your house keys in a lockbox or a smart lock with smartphone check-in if it's a contactless check-in? You must ensure the key handover procedure is as clear and straightforward for your visitors as possible, regardless of the method you use.
You should also consider how you want to convey essential information that the guests would want when they arrive. Sending the most crucial details, such as check-in instructions, in an email welcome message is the most effective way to achieve this. Then you might make a welcome booklet that would stay on the grounds of your vacation property to record all the specifics of the home and their stay.
You may even consider presenting your visitors with a welcome package or gift to go even further. Doing this will transform your visitor's pleasant experience into something to be proud of.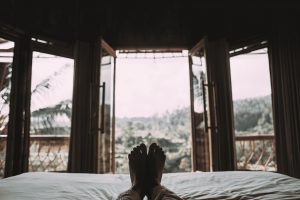 Concentrate on Comfort
Focusing on the comfort you offer is one of the little-known strategies utilized by rental businesses to win over more clients and boost customer loyalty. The ease and convenience with which goods are made available to visitors affect how they feel about their holiday.
Using innovative technologies that can enhance your hospitality services will add convenience to your vacation rental. These might be keyless smart locks or smart lights customized to the preferences of the user. Also, you might provide a smart TV that supports well-known streaming sites such as Netflix and fast fiber internet.
Keep up the Communication
One of the most important aspects of the experience guests have is effective guest communication. Ineffective communication and a difficult-to-reach host can be aggravating for visitors who want assistance right away.
This is why you or your property manager must be on hand to respond to any phone calls or text messages from past, present, or future customers. In this manner, you can efficiently respond to inquiries and deal with any problems. To avoid misunderstandings, you can employ unified communications solutions, which combine all networks and third-party system integration onto a single unified platform. By doing this, you'll be able to respond as soon as possible on whichever platform your clients want.
Then, it's a good idea to contact your visitors by message or email about halfway through their stay to let them know you are always accessible to help. This allows you to stay updated without bothering them excessively.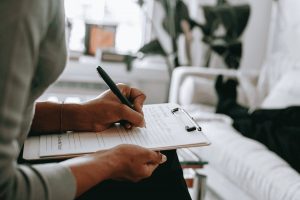 Take Feedback
The final and perhaps most crucial phase in your visitor experience offering is this: Get comments from your visitors as soon as possible after they've enjoyed their stay, if feasible.
At the very least, their comments on what they liked and what may be improved should be included in this feedback. Even while it could be painful to hear negative comments regarding your vacation rental, acting on it will help you move on more quickly.
Online reviews are often how guests provide feedback, however, the host can also email a confidential feedback form to previous visitors.
Conclusion
In conclusion, hosting a short-term rental property requires giving attention to the details of the guest experience. A positive reputation as a host is built on positive experiences. This means making sure your guests have everything they need for an enjoyable stay and keeping up with the maintenance and cleaning of your property at all times. 
Short-term rental hosts must also keep tabs on local laws and regulations and adjust services as needed. With just a few simple steps, you can ensure that your guests are properly taken care of and feel welcome.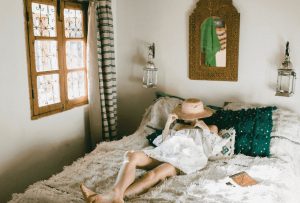 If you're looking to take your short-term rental business to the next level, reach out to StayCVP today. We are a property management company focused on all aspects of short-term rentals, from basic maintenance to day-to-day operations, to maximize the profit potential for owners.
Don't wait any longer before taking charge of your short-term rental business – let StayCVP help you unlock its true potential!